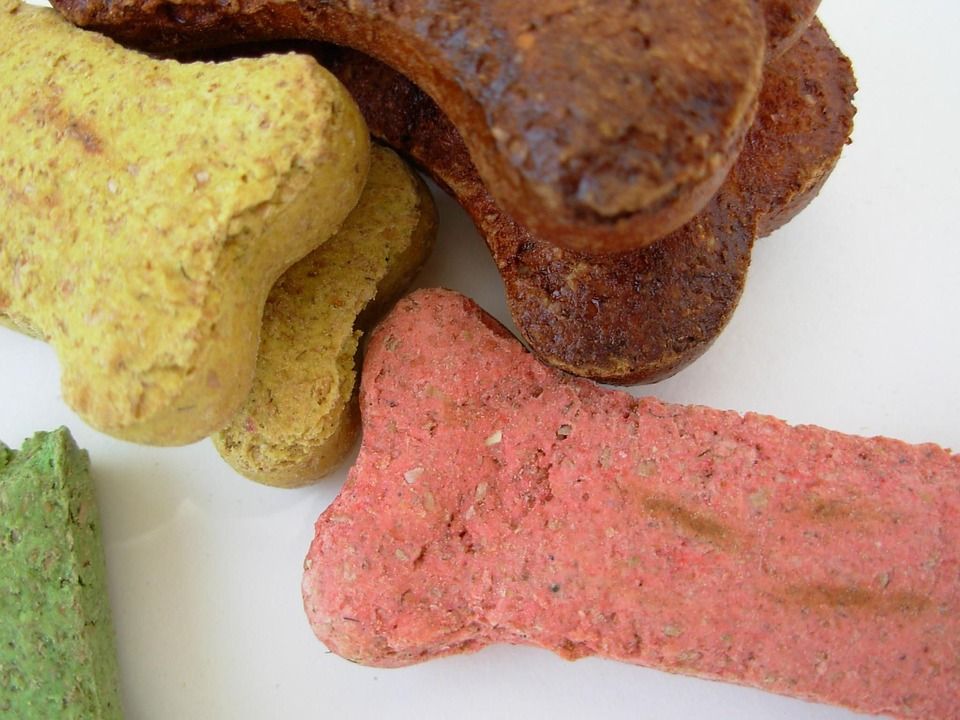 When it comes to training your dog, there is little better reward than a scrumptious treat! Giving delicious little morsels as an acknowledgement of good behaviour or obedience is an effective and fun way to train your canine companion. Knowing what to give them as a treat can be a bit of a conundrum, and ultimately what works will come down to your dog's personal preferences! However, most top dog training treats are:
Very small. This is so they are super-fast to eat and don't distract your dog from the task at hand for more than a few seconds. It also means that you can afford to give quite a few of them without compromising your pet's daily calorie intake!

Delicious. It goes without saying that your treats need to be something that excite your dog, otherwise they simply won't provide any incentive!

Healthy. Ideally any treats for your dog should be beneficial to their health and wellbeing, so try and choose tasty treats that are naturally nutritional, or are formulated to be good for your pet.

Convenient. Any dog treat should be easy to carry around without the need for special containers or equipment. Avoid anything wet, greasy or crumbly as they just make a huge mess. Instead opt for dry food items or treats that are able to hold their shape.
You may choose to create your very own home-baked dog treats or use his favourite human-food as a lure (do not give him anything with added sugar or salt!). However, if you decide that a store-bought treat is the most convenient for your training techniques, we have put together information on a few of our favorites below.
Pet Botanics Training Rewards
Available in multiple flavors including bacon, beef, salmon and chicken, Pet Botanics Training Rewards are all made in the U.S. They are the perfect size and low-calorie, meaning that they can be used for frequent and repetitive rewards during training sessions. They are also free from any artificial preservatives, BHT, BHA or soy. These rewards are extremely nutritional and packed with vegetables, flax-seed and almond oil, meaning that they will keep your dog healthy as well as happy.
Rocco and Roxie Jerky Treats
These might not be the cheapest treats on the market, but as a premium treat your furry friend will undoubtedly think they are worth every cent! Made in the U.S. they are completely free from corn, gluten, soy and wheat and yet somehow still manage to look and smell just like traditional mouth-watering beef jerky. They are also low calories and high in protein, making them an ideal treat or reward. At 7 inches long, they are way larger than your average treat, but their soft and pliable texture makes them easy to split into smaller portions if you want to.
Fruitables
If you fancy giving your dog something a little different, then Fruitables from Doctors Foster and Smith is a healthy alternative. They are 100% natural and free from wheat, corn and soy, so are ideal for dogs with food intolerances. There is a selection of delicious flavors available including Pumpkin and Cranberry, Sweet Potato and Pecan, and Apples and Bacon. At under 9 calories per treat, and full of healthy ingredients, Fruitables are a good choice of training treat for any dog with a sweet tooth.
With the right treat as an incentive, you will find that your canine companion is successfully trained in no time!